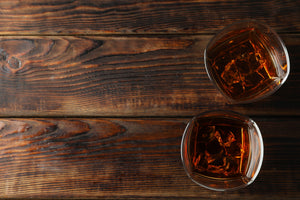 Why Choose Gorilla Candles?
Let's face it, most of the scented candles out there are geared toward women. But what about those of us who are looking for something more manly? Whether you're buying a gift for yourself or a guy in your life, the Gorilla Candles candle shop is the perfect place to find manly candle scents. Learn about our handmade candles and their unique scents below, then order your scented candles online today!
Handmade with Care
Our candles are handmade in our shop using only natural ingredients and fragrances that won't overpower your home. We make sure each of our homemade candles is crafted with the highest attention to detail and care, giving you an attractive product that looks as great as it smells.
Unique Scents
We have created a unique line of manly-smelling, homemade candles. From the Motor City Collection made for car guys and gearheads to the hunting and fishing-inspired candles of our Bait Shop Collection, we have manly candle scents for everyone.
Nostalgic Aromas
Our distinctive scents evoke memories of camping trips, Saturday morning cartoons, your favorite drink, and much more! Each scent was carefully chosen to give our customers an authentic experience when they light one of our candles. Whether you're looking for something woodsy or spicy, we have manly candle scents that will evoke nostalgia and adventure for even the most discerning gentleman.
Affordable Prices
We believe everyone should be able to enjoy manly-smelling candles without breaking their budget. That's why we offer competitive prices on all our products so you can get exactly what you're looking for without spending too much money. Plus, we offer free shipping on orders over $35 so you can save even more!
Whether you're buying for yourself or someone special, Gorilla Candles has what you need when it comes to manly-smelling candles! With unique scents crafted by hand with natural ingredients and affordable prices, there's no better place to get your favorite candle scents than at our online candle shop. So don't wait any longer —
order your homemade candles
online today!
---